The Quest for Zhu: Music from the Motion Picture

Artist
The Quest for Zhu cast/Various artists
Released
November 21, 2011
Recorded
Unknown
Length
43:30
Label
In The Zone Entertainment Group
Producer
Unknown
The Quest for Zhu: Music from the Motion Picture is the soundtrack for the Zhu Zhu Pets film The Quest For Zhu. It was released on November 21, 2011.
Track listing
Edit
Most of the tracks on the album are covers by the cast of the movie of popular songs from artists like Jackson 5 and Kool and the Gang, while a few tracks are original songs from the movie. There are even a couple of exclusive tracks that aren't from the movie.
Bonus Tracks
Edit
13. "No Place Like Here" - sung by Savannah Outen
14. "One Day" - sung by Thia Megia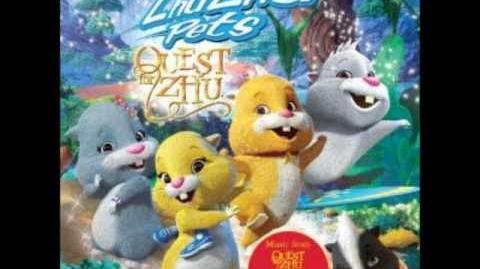 Ad blocker interference detected!
Wikia is a free-to-use site that makes money from advertising. We have a modified experience for viewers using ad blockers

Wikia is not accessible if you've made further modifications. Remove the custom ad blocker rule(s) and the page will load as expected.