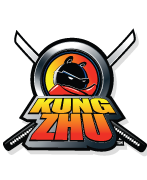 This article is under construction. It is not fully complete yet, but you can help by adding content and pictures.
Kung Zhu is a line of Zhu Zhu Pets that features eight battle hamsters divided into two sides, the Special Forces and the Ninja Warriors. The line was released in Summer 2010, being the second line of Zhu Zhu toys to be released. As the main Zhu Zhu Pets line was targeted at both boys and girls, the Kung Zhu line is mainly targeted at boys.
Storyline
Edit
Information
Edit
Ad blocker interference detected!
Wikia is a free-to-use site that makes money from advertising. We have a modified experience for viewers using ad blockers

Wikia is not accessible if you've made further modifications. Remove the custom ad blocker rule(s) and the page will load as expected.